Bulk Mail
1st Class: minimum quantity 500pcs; Marketing Mail Minimum 200pcs. We directly print addresses, barcode, sort & bring to post office for you. Addressing print setup fee: $90 (direct print on provided envelopes or cards); envelope and card printing fee will be additionally charged. Please ask a quote first. Postage (USPS rate) and service fee are as the following: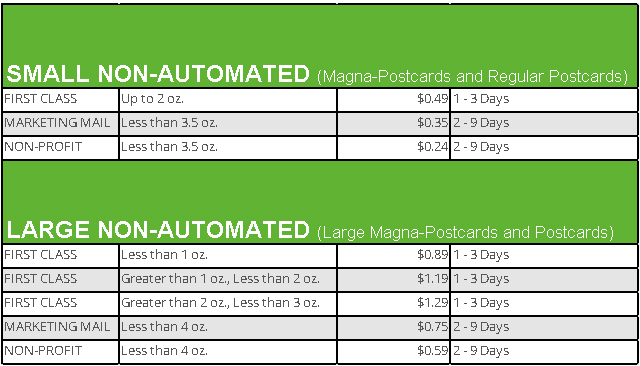 (EDDM) every door direct mail
Please click here to get your prefer mailing
area for the addresses quantity from US postal Service.
Please call 408-944-0999 or email to info@quickdatausa.com for quotation.